20 facts about women from Belarus
1. In average Belarusian women live as long as (76.4 years) the Armenian women (76.7 years). So both of them would do well to learn from the Japanese women, as their life expectancy is 86.44 years.

2. They are retired at the age of 55 years. While in the majority of the European countries, men and women are retired only at the age of 65.

3. There are more women in Belarus than men - 53.4% considering the total population. In other words, for every 1,000 men in average there are 1151 women. Though in the whole world, according to the data of the United Nations Organization, there are more men on 75 million than women.

The politics and authority
4. In Belarus there is only one female minister. While in the neighboring Russian women occupy three ministerial chairs.

5. There are about 25% of business in Belarus, that are headed by women. The majority of them work in very serious areas traditionally considered to be "male": the industrial production, construction, innovative production. According to the world statistics, women business is in 4 times less tended to bankruptcy than the business in average.

The education and work
6. The average salary of a girl in the country is - 924.4 belarusian rubles (about 305 U.S. dollars). At the same time, the Polish women get in average 1078 dollars.

7.Women in Belarus are more educated than men. Among the employees there are about 55% who have higher and secondary education, among men – there are only 38%.

8. About 60% of Belarusian women speak English, 63% speak German.

9. The average pension of Belarusian woman is 422 761 rubles (about $ 140). The average pension in Ukraine is 827 hryvnias, or about 314 136 rubles or about 104 U.S. dollars.

10. The are a lot of business women in Belarus.In Belarus among the individual entrepreneurs there are 63% business women and only 37% are men.



The society
11. The majority of Belarusian women speak Russian language – 3, 542 women (70% of women in the country). About 60% of women consider Belarusian, the language of their nationality, but only 30% of them speak it usually at home.

The marriage, family, motherhood
12. In 2009, the average age of the Belarusian mother who was delivering a baby was 27 years. In 1995, in average the Belarusian mothers gave birth before - 25.1 years. As a rule, women living in rural areas, become mothers earlier than the city women: 26.1 versus 27.3 years, respectively.

13. According to the population enumeration in 2009, in Belarus there are about 52% of women and 62% of men are married.

14. The average age of the modern Belarusian bride is 24.2 years. But Swedish women do not hurry to get married - their average age of marriage is 30.7 years.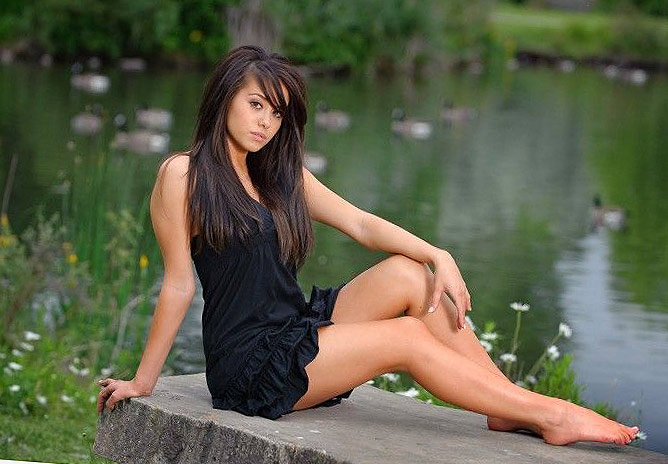 15. What motivates women during the marriage? About 71.7% get married by love, 27.1% are motivated by the desire to formalize the relationship legally; 22.5% of women are married in accordance with pregnancy and 15, 6% of women are just afraid to stay alone.

16. How many children would like to have a Belarusian woman? Ideally, the majority of women would like to have two children (64.4%), three children would like to have 27.0% of women, more than three children - 4.2%, one child - 4.4%. In reality, only 61.3% of women plan to deliver two children, 13.6% plan to deliver three children, 1.9% more than three children and 23.1% of women - one child.

17. What leads to a divorce? According to sociological research in the framework of demographic security program in 2007 - 2010: there are about 52.1% of married women in Belarus who believe that the main reason of divorce is the alcohol abuse, 58.8% believe that the financial difficulties, 45.9% mention about the absence of housing conditions, 31.5% mark out the adultery as the main reason. Least of women (5.9%) believe that marriages break up due to the illness of a spouse, child or the other close relatives.