The most harmless example: Europeans can't tolerate it when their Russian wives wistfully speak of their motherland and constantly compare it with the country she lives in, and not in favor of the latter. But it's a trifle if compared to dramas sometimes played out in international family couples. Even those whose marriage is considered to be a successful one admit that not everything is so good as it may seem.
Even having married a beloved person a woman finds herself in a more vulnerable state in his motherland than at her home. Now she will be surrounded by things she even had no image of. And here her flexibility and ability to adjust have a big significance. It will be quite hard to slam the door and go to mom.

An important problem is knowing laws of new motherland. Legal ignorance may lead to big problems for a woman who has not long ago heading in the clouds of happiness. In Russian mass media with sad regularity messages appear about misadventures of girls abroad. First, it concerns divorce proceedings and a faith of common children after it. So love is love, but it is worth thinking about your situation, if family life doesn't work out all the same in advance.
Representatives of dating agencies state that recently there has been another trend in marital matters. If to take into account only marriages with foreigners women began to prefer citizens of near abroad. It is especially noticeable in the capital of Russia. According to the number of marriages immigrants from Europe have noticeably moved fiancés and brides from the countries of far abroad – America, Canada, Australia… (you can read in more details about it in our statistics section).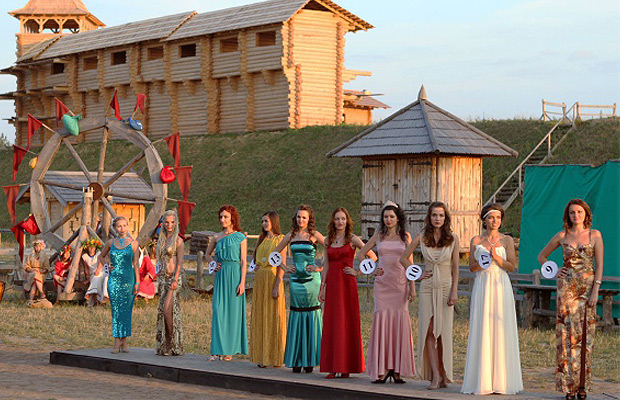 At the same time a part of women, even having married on their motherland in some time leave for their husband's motherland. Moscow brides are also very popular among citizens of Turkey, Great Britain and Israel.
An attitude to a marriage migration of Russian women in Russia itself is ambiguous. Some people think that in such a way we will soon disappear as a nation soon, assimilate among other nations. Some recalls patriotism, or rather its absence. Some doesn't see anything wrong in it, as love doesn't take geography into account.
In modern conditions a marriage migration is impossible to stop if only not to close all borders. A development of all political and economic connections inevitably leads to international marriages being an international practice. Distance between countries, and people accordingly is defined by hours of flight only.
And here a question of genofond naturally arises. On one side, migration promotes a genetic diversity. But on the other side, there is an acute demographic crisis in Russia itself.
If one looks at statistic data it becomes obvious that we now have an acute lack of healthy representatives of strong sex. From 20 millions of men of working age approximately 1 million are in prisons, up to 4 million are chronic alcoholics and about a million are drug addicts. How can a woman avoid paying her attention at men from foreign countries?