Well, you are at the first date with a Russian girl. You would like to know more about her. You are ready for a long, solid talk heart-to-heart. It is naturally right and needed to understand a partner. And there is another variant. Just offer your partner to drink, but let her make a choice. And you will know much.
And she will choose an orange juice. Such a woman wants to control everything and considers men to be children. She probably doesn't enjoy drinking or becomes drunk and silly. And she must want to make a good impression on you. It is valuable by itself.
Almost a half of Russian women will ask for a champagne in such a situation. Maybe because to her point of view a real woman should behave like this (there is a majority of such), or maybe she knows much about it (such women are almost not existing). If your girlfriend is not original even in such an ingenuous thing, she is unlikely to show herself in other things. If your Russian lady really knows who is Perignon, a romance with her promises to be unforgettable. Beads in champagne, high heels and velvet of open shoulders… She is captivating and tempting.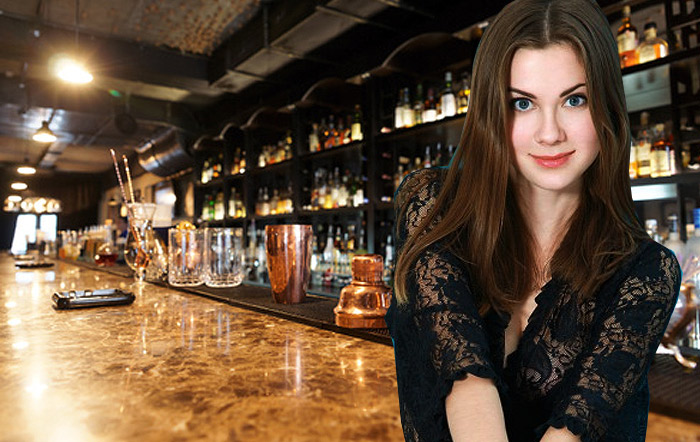 Is a woman prefers wine it is likely that you are lucky with a partner. Your choice is keen on material pleasures. She has tender arms, a speaking look and a nice voice. She tastes life not being ashamed of her thirst. One may make a guess according to a wine type how she is going to behave in bedroom. The smarter the wine is, the more assertive and aggressive is a woman, the sweeter the wine is, the softer and more amenable a woman is. If she likes dry wine, it means that she likes being submissive.
When ordering strong alcoholic drinks your girlfriend mixes everything up. Her unpredictability will not once beat you out of reason. Choosing a new mix each time, she will strike you with her knowledge of a professional counterman. And then she will drink all this. That is a Russian girl with whom you will try everything possible in bed. And not just because she has done all this before, but because she likes novelties. Ladies who prefer long drinks are very unsure persons. A wish to lower a strength of a drink is similar to a wish to mute a brightness of life. They are often even afraid of themselves, not speaking about new acquaintances. However, they yield to bringing-up. One can sculpture them to a wished lover as if using a plasticine.
Quite lonely women in Russian choose vodka. They drink it in one breath, eating sour cabbage or not biting after at all. Most often such a woman scares away. In real, she is looking for the one she mustn't be strong and independent with. She has many feelings, she is desperate and unruly in sex. Before flirting with her, think if your powers are equal. There is another variant of answer to your question: 'What are you going to drink?' 'It's your choice.' She lets you choose and she wants to know who you really are not less that you want to know about her. She is ready to adventures. She has a high sense of opportunism, but she is not going to surrender without a fight. You are lucky. Just now is your turn and you should do it in a dignified manner.