'Outbreeding' – that's how international marriages can be called on a genetics language. It becomes a world tendency lately. Globalization reduced distance between people in general and between individuals in particular. It's no wonder when in one family there are two or three mother tongues. But let us leave it for the scientists to puzzle out genetic consequences of this process. When choosing a life partner a sincerely loving woman least thinks of fate of the whole humanity. It's more interesting to understand what is it that attracts Russian brides in foreign men.
In Soviet times there was an opinion popular that there can be nothing better than life abroad. It was also facilitated by the fact that not many people came back from 'there'. Freedom of speech, freedom of choice, an arranged life – those who left found themselves in a different world where one could get with the help of marriage. Now borders are open, there is nothing hard in seeing foreign countries, but girls from Russia still paint a rosy picture of life abroad.

It's worth admitting that we are not talking about those cases when a family union with a foreigner had an objective reason, for instance a common work or common friends. Psychologists explain, that women who dream of marrying only a foreigner can be roughly divided into two categories. Some regard a citizen of one country only as a means of leaving abroad permanently. In the view of others a foreigner is much better than any Russian man by his personal qualities.
It's interesting that now, according to data of social pollings, the most active in the problem of 'marrying a foreigner' (1) are brides older than 35, and many of them have already an experience of family life in Russia. A statement that life abroad is a priori in all respects better than the Russian one is somewhat doubtful. But many women are guided by this principle. At the same time social status and personal qualities of their choice play a secondary role and a marriage is valued as the easiest way of joining the easy life.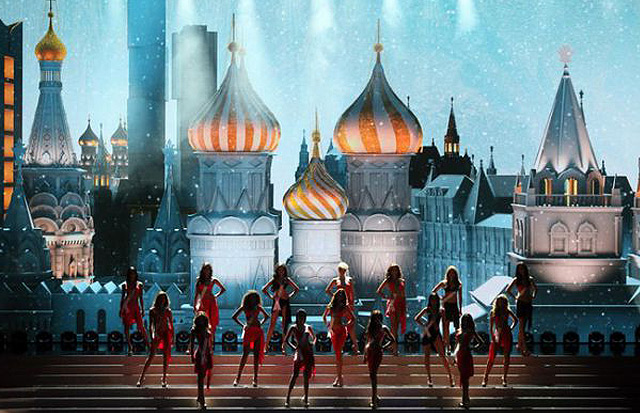 Ladies who consciously chose a foreign husband name several positive aspects of their leaving for a foreign country. First, a notorious life which is often easier to arrange there than under Russian conditions. Second, the best conditions for giving birth and bringing up children. Third, more opportunities for development, including a career one. But it is more often so that material wellness in a marriage with a foreigner fades into the background and a reason is in Russian men's character. Inattention, roughness, laziness, alcoholism – here is what Russian women are opposed to. And if every second man among those who surround them turns out to be unable to normal mutual life a wish of a woman to find her happiness somewhere in America, Europe or Australia becomes clear.