Why do Russian girls rarely smile? 3 main reasons.
A fool is known by his laughing
If a person grins from ear to ear at a serious work it means that he works bad. Are you not sure? And the majority of Russians are sure in this. A busy person usually looks concentrated and a bit tired. For example, why should a customs officer smile? He has much to do and no competition at all. It's not a shop, when a client can go to another shops across a road. People here smile more while trying to help you. No matter if you like customs officer's work, you won't leave. The same logic has a passport registration officer, a receptionist in a clinic and any state employee. The first thing is that no one smiles at a serious work. Second, there is no point in smiling to clients.
A smile will not make you warm when it is 40 C outside
Many sociologists note a great effect of a climate on formation of one's character and habits. In southern warm latitude people are as a rule more cheerful, benevolent, and smiling. You have probably noted that when the sun shines brightly in the morning, grass whispers and there is a faint odor of flowers and tasty cookies in the air a smile appears on your face. It's so good! In Russia one can count sunny days on fingers of one's arm. And when there is mud in the streets and the leaden sky seems to fall on you, your feet are frozen and a passing car made your coat dirty, you won't wish to smile. And a cold, dull, and awful weather is a usual thing in Russia.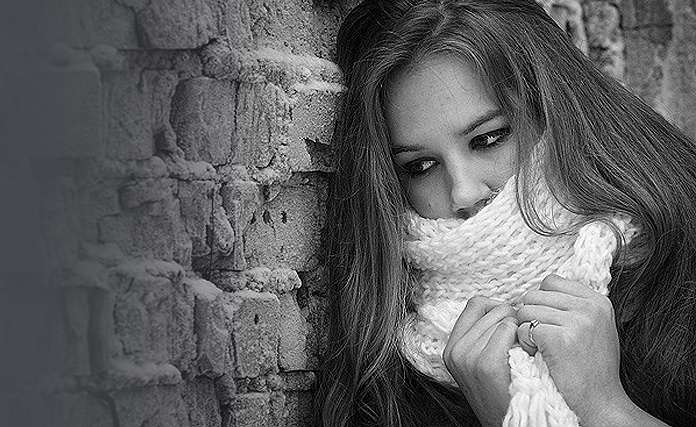 Here there is no time to smile
In Russia people are used to cry the blues. It is quite normal to tell about ones' problems or to share details of one's disease with other people. If a European and American person always tries to show that there is everything very well in their life, a Russian will make up dozens of problems even where there are no problems. For others not to envy. A memory of Stalinist camps, exiles and defarming is still deep in Russians' minds. It is not good to show others that you live well. Otherwise, envious people will appear and change your perfect state. And a Russian walks with an expression of utmost worry and melancholy on his face. Even if one has not long ago raised his salary and there is a seaside holiday in front of him.
In such a way an absence of smiles on Russian women's faces may be explained by customs, way of life and habits formed in the course of centuries as well as by climatic peculiarities of the country. Anyway, how pleasant it can be to see an open and sincere smile of a pretty Slavic girl instead of a gloomy look and smile to her back. Just because the sun is shining, there is a weekend soon and it is spring.
| | |
| --- | --- |
| | In a Slavic mentality a good wife will always be in any circumstances honest, faithful, and devoted to her life partner. She won't let other men flirt with her, while she considers it to be not just humiliation of herself, but her husband's dignity as well. That's why she doesn't have to fight envy, with her behavior she'll never give rise to her faithfulness showing that a key from her heart belongs to only one man. Probably, western men value this in wives from Russia most of all. |