Russian blonde women - Beauty, attractiveness and sexuality are all in one.
If you ask men what they imagine the average woman from Russia or Ukraine, 7 out of 10 will draw the image of the leggy blue-eyed blonde. Why are Russian and Ukrainian girls so popular with men?
Blondes have always been in fashion - from the ancient times. Which of tricks did not use to the ancient Romans and Hellenes to get rid of their natural dark hair color and become blonde beauties? They tried to soak the hair in donkey urine and then burn them for hours under the hot sun, sitting on the balcony. They also tried an ash and a goat fat.
Among the women in Europe, only one in seven is a blonde. However, in magazines and in movies the blondes are majority. In Russia and Ukraine, the situation is slightly different. In these countries, more women have light color of the hair - almost every second woman has a golden-white hair.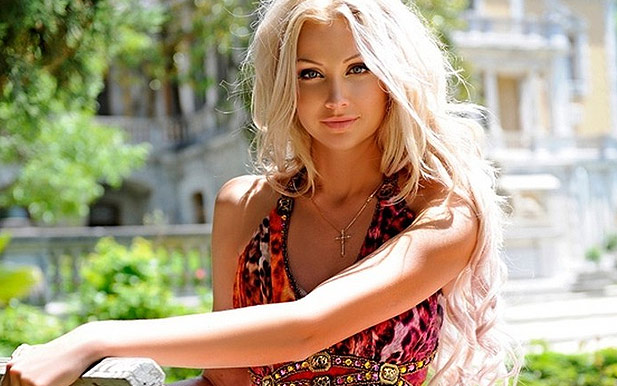 It is believed that blondes are more feminine, peaceful and friendly. They have no problem adjusted to the desire of the partner, not very demanding in bed, and therefore are not afraid of men. Blonde woman is not inclined to be stubborn; she is tender, sensitive and a little naive.
Psychologists believe that the appeal of blondes is also related to the fact they look like children: they have usually thin, like porcelain, skin, light eyes which are wide open, delicate features. Many fairy tale characters are blondes. This is Cinderella, and Gerda, and more kind princesses. And since everything that is connected with children and childhood, is the warmth and tenderness, those feelings will automatically carry over to the adult blonde woman.
We researched the most popular girls on our dating site, the results of which are in top 10 most beautiful blondes from Russia and Ukraine.