Russian brunette women. Charm, exquisite beauty and natural magnetism of dark haired girls
At the word "Russian Brunette" will appear the imagination of the femme fatale like Carmen, with unbridled, irrepressible passion. The ancient Greeks believed that deep forests were inhabited by creatures with long, usually dark hair - nymphs who ambush and attack men with hot kisses and caresses sophisticated bring them into a frenzy.
At all times, women with long black hair were considered witches. (However, in countries where the majority of the population is brunettes, the representatives of the evil forces were blondes and redheads). This stereotype has survived to this day. Women and girls with black hair are perceived as shapes, concealing the risk, fate. They are passionate, self-seeking, possess a powerful energy and magnetism. In our time, along with the fashion for all the exquisite Gothic and mysterious Russian brunette are once again in the spotlight.
Men believe that dark haired women have an extraordinary mind (jokes about blondes about naivety and narrow-mindedness.) These ladies can really do the work and make a good career. In addition to being the stronger sex suggests that they are wonderful wives and good mothers. It is unclear, however, as the value of hair color is combined with the nature of the nymphomaniac, which supposedly lives in every brunette. But this is a particularly masculine logic ...)))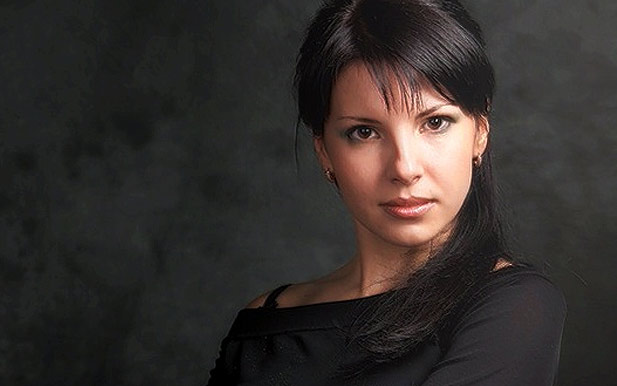 Now on our website you can find photos and profiles of several thousands of brunettes from Russia, Ukraine, Moldova, Belarus and other countries of the former Soviet Union. Bright, spectacular, unforgettable dark-haired girl from the Slavonic countries are waiting for the dating and serious relationship for marriage with men from USA, Europe.
We recommend you to pay attention to the top 10 most beautiful brunettes of our site. It is based on popularity rating among Russian and Ukrainian women registered on our dating website.