To understand why foreign men marry Russian women one should find out why they don't marry their cou
Any man up to a certain time enjoys his bachelordom and then his biological watch begins to tick and they understand how short they are of warmth, care, how they want a tender, cheerful and beautiful woman near them who will create comfort at home and cook a tasty dinner.
But that is not everything. Lately such a phenomenon has appeared that when a man has reached everything he wanted in life a desire to become a teacher, a leader and a father manifests itself in him. Many men when they are 30+ are soothed by a thought that somebody little will run up to meet them after work and ask a great number of questions.
A man understands that he needs a family: a loving wife and children. And two barriers stand on this very way: time and women. Let's talk about time: if a person wished to create a family it means that he reached something and if he was reaching it than it took much time and he just didn't have time for a search for brides. As a result many men trying to save their time and not to look for fortuitous meetings prefer using a wide choice on dating sites.
| | |
| --- | --- |
| | Now many Russian women live abroad. Every of them has her own reason for moving abroad – work, studies, marriage. Some people are luckier in a new country, some are less, some come back, some stay, but everyone faces problems, hardships, and necessity to change. How do Russian women live abroad? How are their lives arranged after marrying foreign women? |
A man entering a site sets himself well-defined aims and intentions and looks whom these interests coincide with. For men dating sites are very convenient as one can look over hundreds of variants at short notice. Another barrier is women from their countries. In the course of some last decades an image of a western woman changed very much. Woman-heroes of black-and-white movies turned into emancipated, independent women having their own views and aims in business suits and jeans. Western women work on an equal basis with men, pay their bills for themselves, buy practical and comfortable clothes and most often prefer a carrier to family creation. As the result an army of lonely men appears and among them not family-oriented women hang out. And then they look at Slavic women whose beauty is discussed by the whole world.
For the majority of Russian women a family is on the first place. If in Russia a woman raises a child without a husband everybody sympathizes with her. And if a woman has a home, a family and children she is just a lucky one. Western women feel themselves losers and valueless when they stay at home with kids. It is hard for our women to get a good position but instead we have the longest maternity leave and everything is organized so that a woman wants to have children.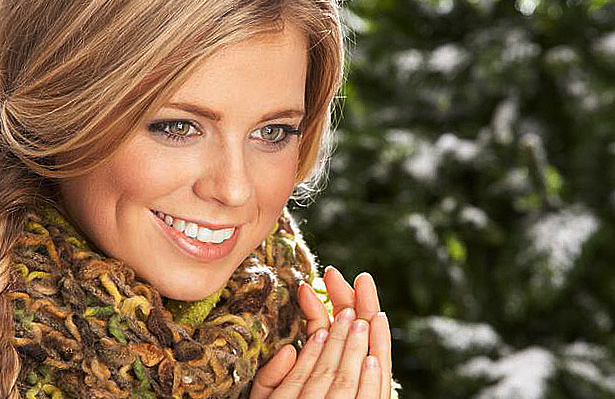 And even in the hardest times Slavic women knew how to dress preen their feathers, and no going out without make-up. Our women wear high heels and at the same time they manage to carry a bag with products. At the same time they walk as models on a podium, wear skirts and dresses, garnish. Women from the West wear garnish only after 6 pm, skirts and dresses only on holidays and many even don't have a lipstick.
That's why a feminine Russian woman's soul, always ready to understand and support is able to drive any foreigner crazy.