Nowadays on the Internet there are a lot of dating agencies that offer men from the United States, Europe, Australia and Asia dating with single brides from Russia and Ukraine. On the market of "brides by mail" these girls, for sure, are the most popular. In general all of them are named as Slavonians, but it's worth not to forget that the Belarusian women also belong to this ancient generation. Exactly about them we will speak further ..
On our dating site there are not a lot of girls, just about 1000, but they deserve special attention. Did you think why? Well, when you communicate with a Russian or Ukrainian girl, you can feel some kind of coldness from them. It seem they push you away, create some kind of the invisible wall or barrier. For sure it is not real barrier and it will disappears during the development of the relations. However, during communication with a Belarusian girl at the very beginning you can feel that you communicate directly with her heart. You can feel an incredible sense of cordiality, sincerity and openness.
It can not be expressed by words...

So, if you are in search of a bride and the main criteria for the search for you are not only the appearance and beauty but the classical family values, loyalty, honesty and sincerity, then we will highly recommend you to pay attention to the girls of this country.
"What kind of a modern Belarusian woman? She is a mother, wife and a person, who is the professional in her business.
Despite they work hard, the Belarusian girls look so good, that the head of the foreigners go round when they see so many beautiful women on the streets.
By the age of 22 they already know several foreign languages, have a higher education and a profession.
Modern Belarusian girls are - the most feminine and the most beautiful. They keep an eye on fashion, for their appearance. Moreover, they are rather active – they are interested in news cultures, visit premieres in theaters and movies, go on trips. In short, their life is interesting and meaningful. But what is the most important is that they are wonderful and beautiful wives and mothers.
Such qualities as commitment and responsibility, do not allow the Belarusian girls to lower the bar - and it does not matter in what kind of sphere they are involved, the main aim for them is to do everything professionally. And they are not afraid to be natural, be themselves, what is very important."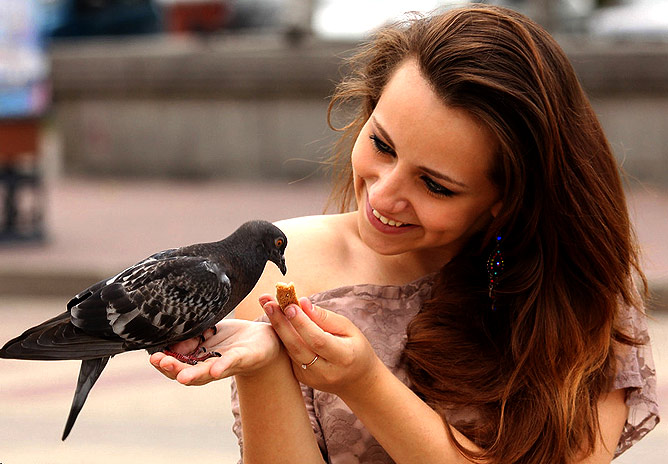 Feminine and attractive, beautiful and sexy, smart and educated ... But all these are just delicate compliments, but there are some "dry" specific figures of statistics. Therefore, there are 20 the most significant facts about ....