A not young Chinese businessman came to Ukraine and looks for his girlfriend. Gao Si got acquainted with a young Ukrainian girl through the net. And when he became talking of seriousness of his intentions, the girl stopped communication with him. But it didn't stop the Chinese man. The 59-year-old Gao Si who came from the Shandong province took presents for his choice and his future mother-in-law: a full suitcase of squares of cloth, tea and souvenirs.
He had got acquainted with a Ukrainian girl Yaroslava on dating site some months before. They communicated with the help of online translator. The girl claimed that she was not working, bringing up a child without a husband, and also was taking care of old parents. And then the Chinese man offered her to marry him.

Yaroslava asked him to pay for her trip to China. But Gao Si didn't send her money and their communication stopped. In two months the Chinese man decided to find the girl. He came to her home city blindly and simply settled in a local news agency.
'Here he constantly opens a page of the dating site, shows photos of Yaroslava, shows what she wrote him, that she agreed to marry him. Constantly all his talks were about her', tells a journalist of the news agency.
Gao Si communicated only in his mother tongue. And to confirm seriousness of his intentions he shows documents. There it is noted that he divorced his wife and that he has been single for already 14 years. 'I came to Ukraine for 11 days specially to find Yaroslava here. I want them to show me on TV. And maybe then my Yaroslava will see me and come to me', hopes the Chinese fiancé.
According to the words of dating agency chief manager Dmitry, foreigners line up for Ukrainian brides. But even in his long practice there was no case when a fiancé came in search of his beloved one in a million city.
The tactics of Gao Si has already taken its first effect. The night before Yaroslava emerged on the dating site. She came to chat with a question: 'Hi, are you looking for me?'
Psychologists connect Russian and Ukrainian women's interest to Chinese men with the fact that 'not-drinking, working Chinese men who stick to traditional norms of morality compare favorably with Slavic men. It attracts brides from Russia and Ukraine'. Despite a great cultural difference between Ukrainian women and Chinese men, in questions of family life, children's upbringing and so on a place for consensus is quite big. In such relations there is a good choice of positive mutual settings. It helps in solving the most difficult conflicts.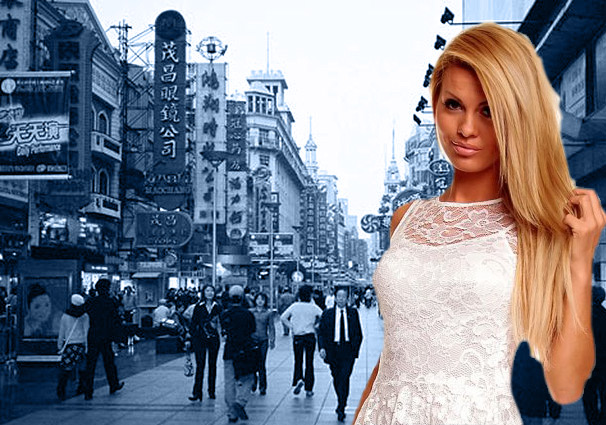 In general, contrary to a widespread belief, Ukrainian and Chinese marriages are a not numerous phenomenon. According to statistics, every tenth marriage in Ukraine is contracted with a participation of foreigners, but there are only 0,3% of PRC citizens among them.