How do Ukrainian men treat their women?
No matter if Ukrainian men are offended, foreigners are completely different from them. It's impossible to say that all men in Ukraine are bad, but there are very little good ones. It's rather an exclusion than a rule. Maybe mentality affects this, maybe society, and maybe upbringing but the fact remains – men are more attentive, romantic, they treat girls in a more sensitive way, they are more tender, and girls value such qualities in men because of their delicacy and tenderness.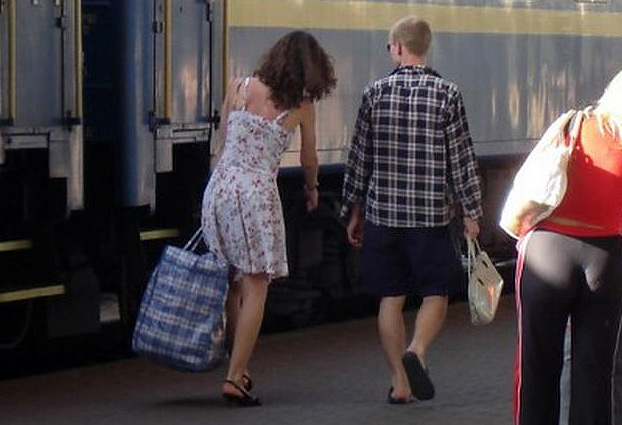 The main reason of such consumer attitude of Ukrainian men to a woman is their mere being spoiled. They are absolutely sure that any girl will take on her own shoulders absolutely everything while struggling for family happiness. She will both work and keep the house and cook a supper after a full working day, give birth to the children and between this and then will take away the garbage and batter in a nail. Ukrainian men don't consider it necessary to give their girlfriends flowers, give place to them, give them a hand, take care of their appearance, finally! They don't need to win hearts and souls – as there are much less men in the country then women and a 'demand' for them is constantly decreasing…


An excess of feminine care leads to 70 per cent of Ukrainian men having lovers aside, and that's not a myth. In this case an advantage is that as distinct from many other men who conceal it Ukrainians confess honestly. It also happens that guys, especially from poor families, can beat their girlfriend. But cases of domestic violence are even not reported to police. Nevertheless, one shouldn't think that the main prize of life – a good wife, can be won by any foreigner leaving behind unlucky rivals – Ukrainian men... There are very worthy opponents between them… What are they like?
The majority of them are better educated than Americans, Canadians and Europeans. They know very much and that's why they prefer meeting clever ladies. Such men are gentlemen. They always pay in a restaurant, open and hold a door, they bring bags, give a hand when a girl goes down stairs or gets out of a car, they give flowers and sweet birthday presents, they accompany on the way home. They are bound to their mothers, their sense of family is very much developed. Real princes… But there are very few of them…
An interesting statistics: according to the data of research of The Global Gender Gap Report, in the genders equality rate Ukraine took the 64th place of 135. It's worth mentioning that index of genders equality is calculated by comparing abilities of men and women in four spheres: politics, finding a job and career building, education and health care. First places were taken by North European countries – Iceland, Finland, Norway and Sweden. Americans took the 22nd place, Ukrainians – the 64th one.